How To Qualify For Your Home Loan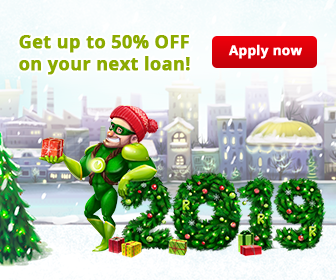 Since the National Credit Act was implemented and the start of the global economic crisis it has become more difficult to qualify for a mortgage loan from your bank. To qualify for a mortgage loan your bank will require that you meet the following criteria:
Have a stable steady income , you will need to provide proof of this in the form of a payslip or audited financial statements.
Qualify for the loan in terms of the banks affordability criteria and be able to afford the monthly mortgage payments.
Have a clean credit record , if you have any default judgments or listings the bank will turn down your mortgage application.
The bank may apply additional conditions at its discretion. The different South African banks may apply different conditions when considering your mortgage application , but these are the core conditions that you should be able comply with in order to qualify for a mortgage loan.
Here are a few pointers and advice on ensuring that you make the best case when applying for a mortgage loan:
Stable and Steady Income
If you are employed and receive a payslip the banks will feel more comfortable in providing you with a mortgage loan. People that are self employed will need to provide the bank with a great deal more information to qualify for that mortgage loan. The bank will require that you provide them with your latest set of audited financial statements as well as 6 months bank statements – the bank wants to satisfy itself that you are able to generate an income to cover your mortgage payments. If your business is still new or not generating the desired level of income it would be prudent to hold off on your mortgage application until you and the business have built up more of a track record.
Banks Affordability Criteria
You have a steady income , but based on the banks affordability criteria you don't qualify. You could always consider applying at another bank as the various South African Banks have varying affordability criteria , however this is only likely to work in marginal cases as essentially the banks consider the same facts.
You need to identify what the problem areas were in your application and to address these issues. Often applicants are declined because their debt levels are just too high and a significant portion of their income is used to service debt. The only advice here is to reduce your debt levels to acceptable levels before reapplying , you can do this by cutting your expenses and paying off more debt. Always pay off the most expensive debt first and work through your debts systematically. As you pay off more debt increase you repayments on other debt items until your debt levels become more manageable.
Another problem area causing your mortgage application to be declined is that your income is just too low to service the mortgage. Your options are to shop around for a more affordable property that you are able to finance. Another sensible approach is to save towards a bigger deposit making the property more affordable. You can also try increasing your income – tough in these economic times.
Clean Credit Record
This is where most people fall short with their mortgage applications. Before approaching your bank for a mortgage loan always check out your credit profile before applying. You can do this at the major Credit Bureaus , ITC Transunion and Experian – they may charge you for the credit report , but is well worth the expense.
If your credit record has a few blemishes you may need to clean it up before applying for a mortgage loan. Where you are listed as a slow payer by a creditor , you should get your payments up to date asap and conduct your account in a more responsible manner. Afterwords approach the creditor and ask them to remove the slow payer status.
Where a creditor has obtained a default judgment against you the situation become more tricky. You will have to pay the debt in full and ask the creditor for a rescission of the default judgment. Approach the creditor before paying the outstanding amount , make them an offer to pay off the entire amount and costs in exchange for them having the judgment rescinded.
In cases where you have paid the entire debt , but you are still reflected on the credit bureau you should obtain a letter from the creditor stating that the debt has been paid in full. It is always best however to try and get the listings removed as it just makes the mortgage approval process easier.