Introduction To The National Credit Act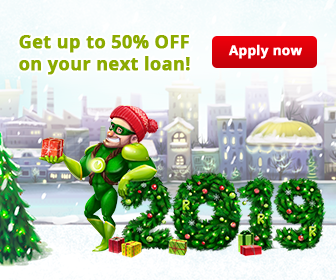 The National Credit Act (NCA) became effective on 1 June 2007. The objectives of the NCA are:
To create one set of rules for all credit activities
To prevent reckless lending by credit providers
To improve consumer rights for credit consumers.
These objectives are achieved by 3 Regulations used to protect consumers,
Regulation 1 – assessing the consumer's ability to pay.
Regulation 2 – Disclosure of all costs.
Regulation 3 – Interest rate caps replacing the old Usury Act limits.
What Credit Agreements Are Covered By The NCA?
The NCA applies to overdrafts, credit cards, personal loans, vehicle loans and mortgage loans.
Duties Imposed On Credit Providers
To achieve the objectives of the legislation the NCA imposes certain duties on credit providers,
Conduct a proper assessment of each credit applicant's ability to pay the loan , this duty requires that the credit applicant truthfully disclose the income and expenses
Evaluate the applicant's understanding of the risks , costs and obligations that are associated with the credit agreement
If the application is declined , the credit provider must provide valid reasons
Obtain the applicant's permission to cross market other financial products to the applicant
Report all new credit agreements to credit bureaus and record this information in the National Loans Register
The credit provider is also required to report on the creditors conduct regarding payments and must ensure that reporting to any credit bureau is 100 accurate and factual.
Provide the applicant with a pre- agreement/quote detailing all costs relating to the credit agreement. The pre-agreement is valid for 5 business days.
Consumer Rights
One of the most important changes made to the credit/lending industry is the rights that consumers enjoy since the introduction of the NCA ,
the right to apply for credit and not to be discriminated against
To receive communication and documentation in a language that the consumer reads and understands to the extent that it is reasonable , the documentation must be in plain language that the lay person can understand
The right to query any information recorded at a credit bureau or the national credit register and to challenge the accuracy of it and the right to be notified when any adverse information is recorded at a credit bureau
If the consumer feels that they are struggling under a mountain of debt they now have the right to approach a debt counselor who will investigate and make a recommendation , while a debt review is pending all legal proceedings are halted until a determination is reached
The right to resolve disputes through a dispute resolution process starting with the creditor provider ,then the Banking Ombudsman and ultimately referring the matter to the National Credit Regulator.
Since the introduction of the NCA , the credit application and approval process should become more transparent enabling credit consumers to make more informed credit choices and enjoy greater access to information relating to the credit agreement including credit information recorded by various credit bureaus.
Filed Under: Personal Loans Tagged With: act limits, consumer rights, credit, credit act, credit applicant, credit bureau, credit consumers, credit provider, credit providers, interest rate caps, national credit act, national loans, NCA, usury act, vehicle loans